REI's Brand Helps It Overcome Common Wellness Obstacles
|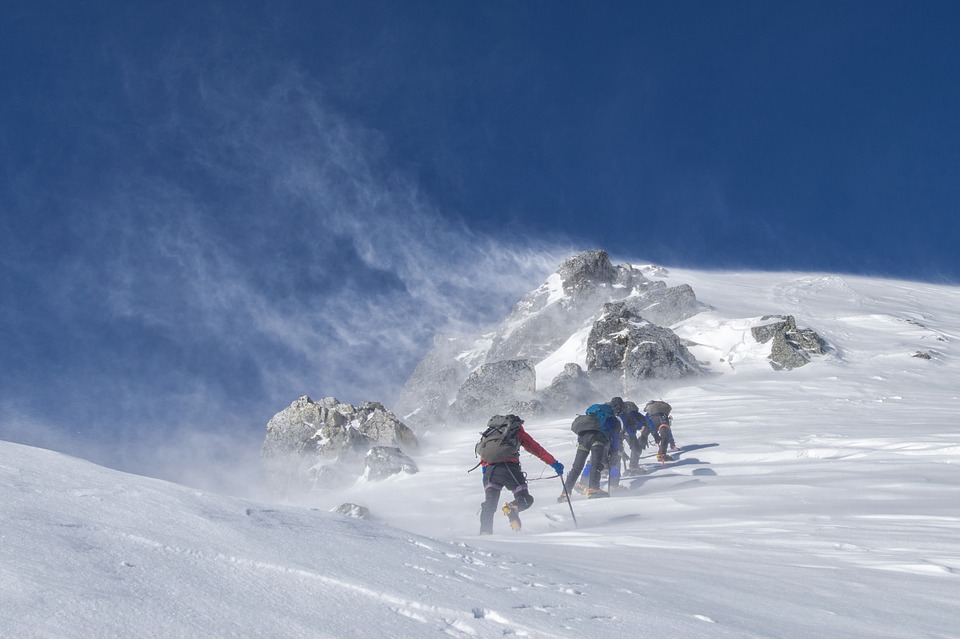 What does a strong company brand get outdoor retailer REI? Engaged employees who value wellness.
At a time when workplace wellness initiatives have struggled to engage workforces, REI finds that its employees are happy to get off the couch and go outdoors, and that's likely the result of the company's brand and values attracting similarly minded individuals.
Employers are increasingly investing in wellness programs. Participation, however, remains the main barrier to program success, according to data from the International Foundation of Employee Benefit Plans. In its 2017 workplace wellness survey, organizations cited "difficulty for workers to find enough time to participate," "difficulty maintaining momentum," and "lack of interest by workers" as three of the top five challenges to successful wellness initiatives.
"We're founded on helping people choose a life outside. So what you find from a wellness and from an active perspective is we attract people" who already love the outdoors, Raquel Karls, senior vice president of human resources at REI, told Bloomberg Law Feb. 27.
REI's focus on the outdoors and wellness aligns with the industry generally taking employee wellness and the outdoors seriously. L.L. Bean offers on-site fitness centers at 12 work locations in Maine that are free to employees and their spouses, in addition to reduced rates at area fitness classes. Vancouver-based Arc'teryx offers voluntary trail building initiatives to employees to clean up and maintain mountain trails around the city.
Branding and Engagement
REI's initiatives also are a unique take on more traditional wellness programs. The company offers "Yay Days" twice a year where workers take the day off to do something fun outside. Every six months workers can hand their supervisor a coupon to let them know they will not be in that day and what activity the employee will be doing instead, Karls said. This initiative not only encourages fitness pursuits, but it also can engender camaraderie among employees and create opportunities for them to get to know each other outside of the workplace.
REI also closes its doors on Thanksgiving and the following Black Friday, a wellness initiative that encourages workers to spend time with friends and family. It also signals to workers that the company values their holiday over the biggest retail holiday of the year, Karls said.
More traditional wellness benefits are in REI's offerings as well, Karls said. There are clubs, gatherings for employees to get together outside of work, opportunities to climb mountains, chances to donate to outdoor-related causes, and discounts on gear and trips. "All those things tend to blend into being part of who you are and part of what you do," Karls said.
REI's marriage of wellness and brand is part of the authenticity the specialty retailer touts as a core value, according to Karls. "This generation coming into the workplace can smell when something is not real, and it's important that we show job seekers we value authenticity in our initiatives and employee benefits."
Catering to Workforce Needs
Successfully engaging employees in their health and wellness should start with a look at the business, industry, and unique makeup of the workforce, Karls said.
For example, although REI finds success promoting the outdoors, other employers may find success in wellness gaming initiatives, especially in a competitive environment. Forming teams and making competitions can work, whether it's steps in the day, staying hydrated, or healthy eating, Karls added.
"Know who your audience is, know what works in your culture, and try to do something to engender that fitness and wellness throughout the organization because it will make a difference if you do something that is uniquely suited to your organization," Karls said.
To contact the reporter on this story: Genevieve Douglas in Washington at gdouglas@bloomberglaw.com
To contact the editor responsible for this story: Jo-el J. Meyer at jmeyer@bloomberglaw.com; Martha Mueller Neff at mmuellerneff@bloomberglaw.com