Sessions Rescinds Obama Policy Protecting Transgender Workers
|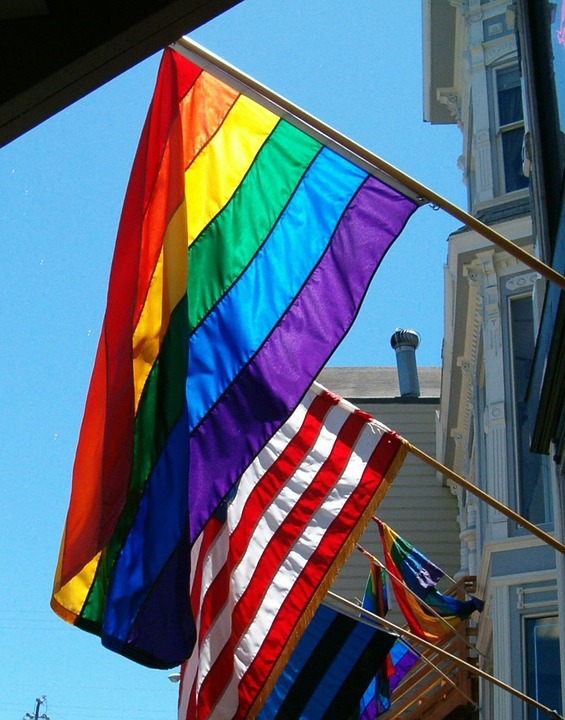 U.S. Attorney General Jeff Sessions Oct. 5 reversed an Obama-era federal government policy of protecting transgender workers from discrimination under federal law, according to a memo obtained by Bloomberg BNA.
"On the ground tomorrow, this means the department will be back in the business of actually advancing an anti-transgender position in court," Sharon McGowan, director of strategy at Lambda Legal, told Bloomberg BNA Oct. 5. The Justice Department will start "urging courts to adopt" a reading of Title VII of the 1964 Civil Rights Act that "excludes transgender people" from the statute's legal protections, she added.
The federal anti-bias law that resulted from the civil rights movements of the 1960s doesn't mention "gender identity" in its list of protected characteristics like race, national origin or sex. But the Obama administration and some courts have interpreted the ban on sex discrimination to protect against transgender bias and discrimination based on "sex stereotypes."
Sessions wrote in the memo that the sole issue addressed is "what conduct Title VII prohibits by its terms, not what conduct should be prohibited by statute, regulation" or an employer's actions. "This is a conclusion of law, not policy," the attorney general wrote.
Devin O'Malley, a DOJ spokesperson, told Bloomberg BNA Oct. 5 that the department "cannot expand the law beyond what Congress has provided."
"Unfortunately, the last administration abandoned that fundamental principle, which necessitated today's action," O'Malley said.
A number of federal appeals courts and the Equal Employment Opportunity Commission have argued and adopted the position that discrimination because of gender identity, including transgender status, is fundamentally "discrimination because of that person's sex," and is therefore a form of unlawful sex discrimination. They say bias against a transgender worker generally stems from the person's nonconformity with expected sex stereotypes, and any discriminatory act that follows is necessarily based on a consideration of the worker's sex.
Lambda Legal is the largest and oldest legal organization working to advance civil rights for the LGBTQ community.
Establishing Policy or Interpreting Law?
"In a December 15, 2014 memorandum, Attorney General [Eric] Holder concluded that Title VII does encompass such discrimination, based on his view that Title VII prohibits employers from taking into account 'sex-based considerations,'" Sessions said. "Title VII does not prohibit discrimination based on gender identity per se" and the Department of Justice "will take that position in all pending and future matters."
McGowan said the idea that the move is based on a new legal conclusion, not a new policy, "couldn't be further from the truth."
"One of the things that's notable about the memo is its very thin on legal analysis—it ignores decades of case-law," she said.
The memo cites five cases, all but one of which were decided before 2007. The most recent case citation is to a federal appeals judge's dissenting opinion in a 2017 case.
Sessions and the DOJ are "aligning themselves with a minority position at best, at worst a discredited view of the law that at this point only strong anti-LGBTQ advocates are advancing," McGowan said. At least four of thirteen federal appeals courts have upheld legal protections for transgender workers under either a sex-discrimination or a sex-stereotyping theory.
The Sessions memo states that prohibitions against sex bias are "strong and vital" principles for the integrity of our workforce, and that the DOJ "will continue to affirm the dignity" of transgender individuals and enforce hate crime laws that explicitly mention "gender identity."
"This Department remains committed to protecting the civil and constitutional rights of all individuals, and will continue to enforce the numerous laws that Congress has enacted that prohibit discrimination on the basis of sexual orientation," O'Malley said.
But McGowan said those sorts of statements in the memo, including references to continued enforcement of hate crime laws, are "Orwellian in their approach."
"Sessions opposed the inclusion of gender identity into the Matthew Shepard hate crime statute," she said, noting a reference in the memo to that statute.
"This is certainly an indication that the DOJ is out of the business of doing justice by and for LGBTQ people," McGowan said.
To contact the reporter on this story: Hassan A. Kanu in Washington at hkanu@bna.com
To contact the editor responsible for this story: Chris Opfer at copfer@bna.com