GM, Sodexo, Others Find Diverse Workforces Drive Business
|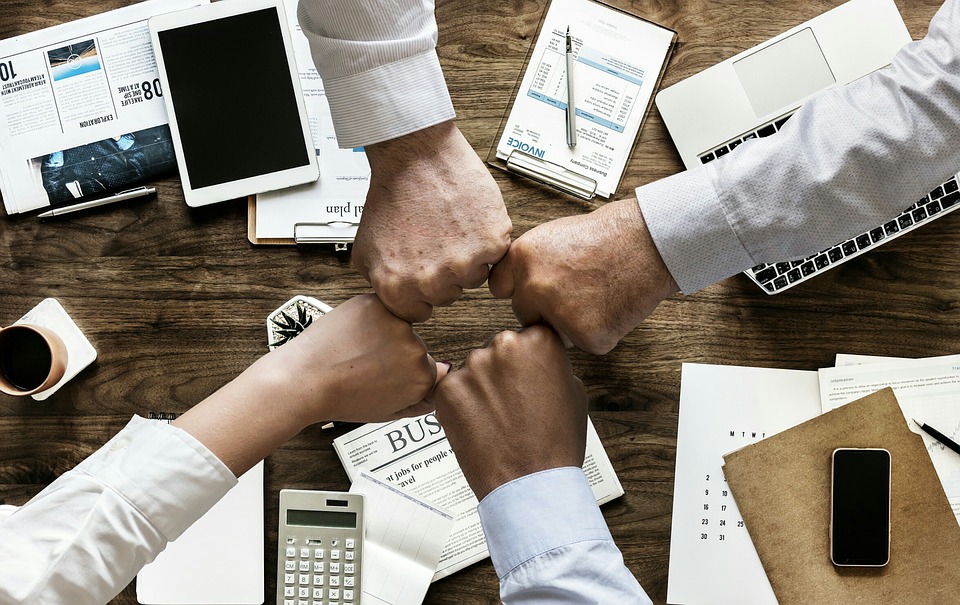 General Motors, Atlassian, and other major employers want their workforces to be as diverse as their customers and they've hired chief diversity officers to make that happen.
Companies that sell their products in global markets are finding that diversity isn't just nice to have but is essential to their business.
Gender and race are two areas of diversity that have been on companies' radar for some time, and some employers are making good headway. Food and facilities giant Sodexo saw significant payoffs in its gender diversity after years of effort. Its board is 50 percent women, and its executives are 45 percent women, including 20 percent women of color, Rohini Anand, the company's corporate responsibility and global chief diversity officer, told Bloomberg Law.
This has had big business benefits, she said. Gender-balanced teams at Sodexo averaged 23 percent higher gross profit and 12 percent better client retention, and saw several other improved metrics, according to an article Anand published online in 2016. A Sodexo spokesperson confirmed in a follow-up email that those numbers are still accurate.
Across all industries, only 16 percent of board candidates were women and 19 percent were from racial minorities, according to a 2017 report on board diversity by consultancy Deloitte based on a spring 2017 survey of 300 board members and C-suite executives at U.S. companies with at least $50 million in annual revenue and at least 1,000 employees.
Atlassian borrowed a practice from the National Football League's playbook to boost its racial diversity: requiring that executive and board level hiring decisions include interviews with minority candidates. In the past two years, 50 percent of executive and board-level hires were people of color, she said.
Different Sector, Same Refrain: Diversity Needed
Software might seem to be a world away from facilities management, but Aubrey Blanche, global head of diversity & inclusion at Atlassian, sounded a similar note on the necessity of a diverse workforce for successful marketing to diverse populations.
"We serve a global clientele, and the best way to do that is to have teams like that," she told Bloomberg Law.
Diversity is a large topic and covers many characteristics, Blanche said.
"It's a misconception that diversity is just about gender or race. You need to create space for people with different identities," she said. "This year we had conversations about what it's like to come to work with autism, and to turn 40 in tech."
Sodexo's Anand also noted the many elements of diversity. "While we have a strong focus on women globally, our priorities are inclusive of various dimensions of diversity, based on the needs of the individual countries where we do business," Anand said. Besides gender equity, she said, the company's diversity efforts focus on disability, generation, culture and origin, and sexual orientation and gender identity.
Kindred Spirits
One piece of the puzzle is making sure that diverse employees feel heard and see themselves in the workforce, Ken Barrett, global chief diversity officer at GM, told Bloomberg Law.
GM has 10 employee resource—or "affinity"—groups, for various populations including women, African Americans, Latinos, LGBT workers, Asian Americans, Native Americans, and people with disabilities. Improving diversity requires one to develop "a coherent, compelling, and consistent message across the organization" about the need for diversity and inclusion, Barrett said.
"The groups provide a forum for employees to share common concerns and experiences, gain professional development support and engage in local communities," the company explained in its 2017 diversity and inclusion report.
Almost 40,000 of GM's 90,000 U.S. employees belong to an affinity group—counting the largest such group, for new hires.
The groups are built around the needs of a specific population, but they should be diverse themselves, not exclusionary. GM encourages people from outside the target group to join, such as white people belonging to the GM African Ancestry Network, Barrett said. That helps ensure that everyone at the company feels part of the diversity and inclusion efforts, so they "bring more people on board and continue to bring in more advocates and allies," he said.
Use of market data analytics and sustained effort over time are key to the success of diversity and inclusion efforts, Barrett said.
"It's important to be able to go in and say this is what we need to do to win in this marketplace. There's a multicultural majority in a lot of cities—the question is how to attract them to the company and how to sell to them. You have to talk from a business standpoint first—if you can't do that, it's hard to get people to rally around it."
But getting more customers isn't the only way a diverse workforce enriches the company. Business expands when diverse workers bring a wealth of creative concepts and "feel empowered to bring their ideas forward" he said.
Atlassian does a lot of research to see how it's doing in terms of diversity.
"We've taken a very data-informed approach," Blanche said. "We rely on research, test things, and chalk it up to important learning if it doesn't work," she said.
Marketing company McCann Worldgroup also recognizes the necessity of a diverse employee base for growth. "The key objective is to help our agencies embrace and leverage the rich identities and unique perspectives of diverse talent in order to drive creativity and grow our business," Singleton Beato, chief diversity and engagement officer, told Bloomberg Law.
To contact the reporter on this story: Martin Berman-Gorvine in Washington at mbermangorvine@bloomberglaw.com
To contact the editor responsible for this story: Jo-el J. Meyer at jmeyer@bloomberglaw.com