Is Congress Now Ready to Change Its Sexual Harassment Policies?
|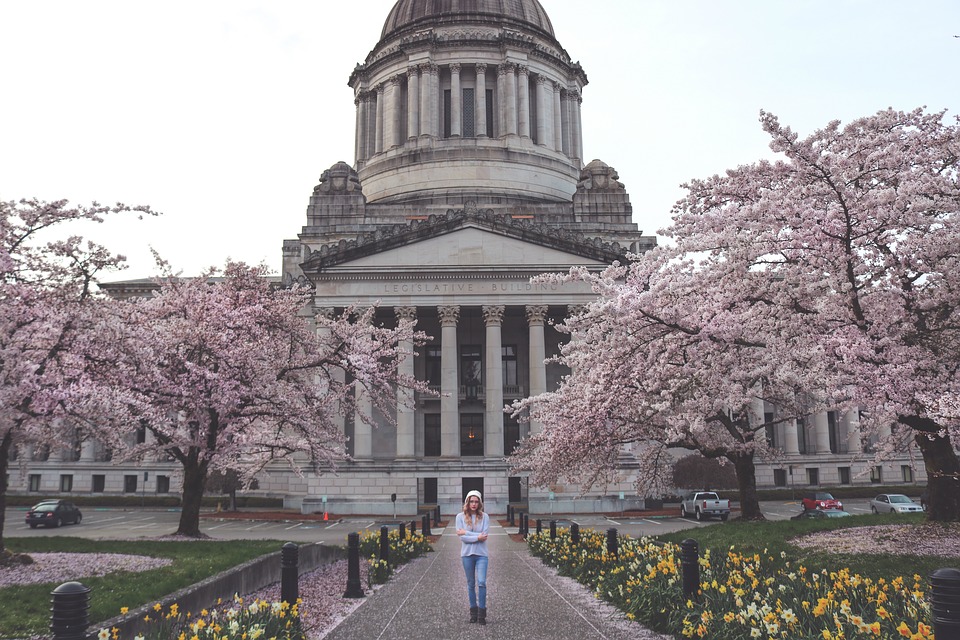 Members of Congress and their staffs play by a different set of rules when it comes to employee sexual harassment complaints, according to a House Democrat and an attorney who represents Capitol Hill staffers in those complaints.
Hill staffers who say they've been sexually harassed by a member of Congress or co-worker have to go through mandatory counseling and a separate mediation before filing a complaint or lawsuit. That process, in which each phase generally takes 30 days, doesn't apply in the private sector. And it is getting renewed criticism in the aftermath of highly publicized sexual harassment claims in the media and entertainment industries.
The mandatory prerequisites and political considerations that may go into lodging a complaint make Capitol Hill a workplace where it is "anathema to bring sexual harassment claims," Alexis Ronickher, an attorney at Katz, Marshall and Banks LLP in Washington, D.C., told Bloomberg Law.
Rep. Jackie Speier (D-Calif), who alleges she was sexually harassed by a colleague, told Bloomberg Law that "a concerted effort to restrict accountability and to restrict a pathway for victims to seek justice" has made subsequent attempts to change the existing rules unsuccessful.
The firestorm surrounding sexual harassment claims against movie producer Harvey Weinstein and the viral #MeToo social media campaign should spur lawmakers to "clean up our own act" in the coming weeks, Speier said. She recently started a #MeTooCongress campaign and plans to introduce legislation in the coming weeks that would make it easier to report and prosecute sexual harassment.
This "is an important issue" and the House Administration Committee is evaluating "sexual harassment awareness training" procedures and resources following Speier's announcement, a spokesperson for the committee, which oversees day-to-day operations in the Capitol, told Bloomberg Law Oct. 30.
"The speaker believes the House Administration Committee is right to review the standing procedures and resources available to staff," a spokesperson in House Speaker Paul Ryan's (R-Wis.) office told Bloomberg Law Oct. 30. Ryan's office didn't comment on whether he would support Speier's legislation.
The offices of the House Minority Leader Nancy Pelosi (D-Calif.), Senate Majority Leader Mitch McConnell (R-Ky.) and Senate Minority Leader Chuck Schumer (D-N.Y.) didn't respond to Bloomberg BNA's requests for comment on the sexual harassment policy and whether they support Speier's bill.
Congresswoman: Lawmakers Insulate Themselves
The Congressional Accountability Act, which established the current sexual harassment complaint rules, was passed in 1995. It sets out procedures that apply only to lawmakers and legislative staffers.
"The CAA is a unique law and its processes and programs are unique to the legislative branch workforce," the Congressional Office of Compliance said in a report recommending improvements to the act in December 2016. The office adjudicates sexual harassment and other complaints.
"They did the statute but instead of following the usual procedures that apply to federal agencies, or even those applying to the private sector, they created a wholly alternative process for staffers alleging sex harassment," Ronickher said.
Title VII of the 1964 Civil Rights Act, which has been interpreted to ban sexual harassment in the private sector, doesn't mandate counseling or confidential mediation. Generally, other workers in the federal sector also aren't required to jump through those procedural hoops before filing a lawsuit.
"I've had clients complain that they're going to mediation for an event that has fundamentally changed their lives—being sexually harassed—and I can't speak to anyone about it," Ronicker said.
"You're basically sending a very strong message to the victim to shut up and deal with it," Speier said.
The congresswoman went public Oct. 27 with her own personal story of sexual abuse, putting out a YouTube video in which she described an incident in which a former chief of staff in a congressional office allegedly held her face and "stuck his tongue" down her throat.
Speier told Bloomberg Law she's "embarrassed" by the existing rules. She said the procedures are largely designed to shield members of Congress from responsibility for sexually harassment.
"Not only is it to insulate them, but it's also to make sure they don't pay a price for it either," Speier said. "There's a non-disclosure agreement for any settlement," and the money "comes out of the U.S. Treasury, not out of the members'" private or office funds.
Congress Resisted Previous Reform Efforts
The OOC has included mandatory anti-sex harassment training among its recommendations for improvements to the sexual harassment procedures for years, Deputy Director Paula Sumberg told Bloomberg Law. The suggestion hasn't been adopted.
The OOC doesn't have the authority to change or institute policies on its own. It can only carry out "the law as it's written" by the legislature, Ronickher said.
Speier has also tried to change the existing rules for reporting and punishing sexual harassment since 2014, she told Bloomberg Law. That includes stand-alone legislation, as well as moves to tack changes onto appropriations bills that passed in the House but stalled in the Senate.
"I couldn't even get it considered in the Rules Committee to make an order on the floor," Speier said. The Weinstein scandal and a number of highly visible news reports concerning workplace sexual harassment convinced the congresswoman to try again. Sumberg told Bloomberg Law she welcomes efforts to increase training and accountability.
"I think we need to take advantage of the opportunity that's presented itself to clean up the congressional act, both figuratively and literally," Speier said.
To contact the reporter on this story: Hassan A. Kanu in Washington at hkanu@bna.com
To contact the editor responsible for this story: Chris Opfer at copfer@bna.com