Webinar: Safety Precautions for Re-Opening
|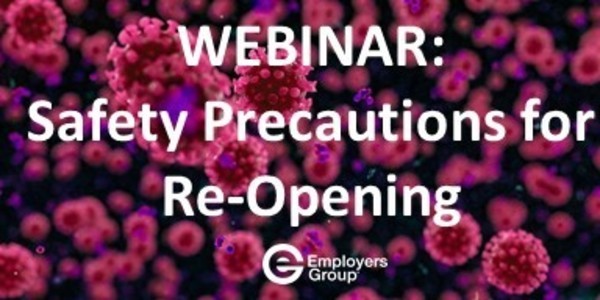 As re-opening efforts continue, join us for an hour-long webinar examining the recommendations put out by OSHA based on CDC guidelines.  Get clear an understandable guidance so you will be able to take the necessary steps to inform and reassure your employees regarding safety, including prevention and maintenance practices.  During this webinar, our safety experts will provide practical tips that you may not have yet considered and some critical facts you may not know.
Plus, review the Statewide Industry Guidance to Reduce Risk HERE.
        Register Now: Friday, June 5 at 11:30 PDT

Recording made available to Employers Group members.
Live attendance encouraged as there will be a Q&A period.